BOBBLE BOOTY FRESH
Double Trouble
When the beat drops... and you can't drop it like it's hot, but your air freshener can!
BUY NOW
Spend $40 and get free shipping!


SHOP OUR BBF TWERKING DOLLS
Our Bestsellers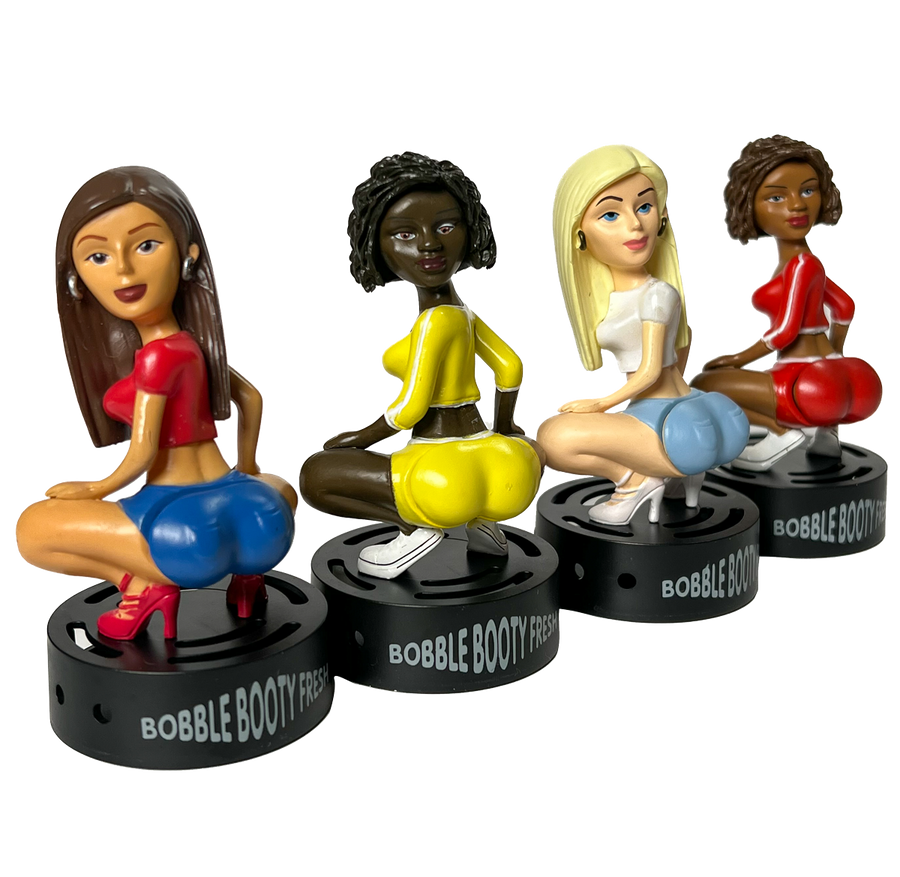 FRESHEN UP YOUR SPACE WITH
Bobble Booty Fresh
Make your car, home, or office smell fresh! We offer our custom vanilla cake batter scents to go along with our dancing air fresheners.
GRAB YOUR BBF DOLLS
BFF Customers
User reviews
Great gift<3
OMG! Love it! Looked so cute in pictures but looks even more amazing in person. This is a perfect gift for friends and fam. Everyone that saw it was obsessed
Renee
LOVE IT
She's so cute and sassy! Got this on a whim and love how easy she can twerk. If the spring seems a little tight, I noticed you can gently pull the spring out so she moves a lot more.
Alisha
Absolutely love it!
This was the best purchase, I actually have it on my desk at work to keep me fun and flirty in the work place. Twerking is my shit and the doll looks just like me haha! Best stocking stuffer/ birthday gift!
Erica
Haha, best gadget EVER!
These things crack me up when I'm driving. I aim for potholes just so my boy Bernie and his big booty babes can do their thing. Smells pretty good too.
Matthew
Love it so much
PERFECT ADDITION TO MY TRUCK ! A SEXY UNCANNY RESEMBLANCE OF MY WIFE WHEN SHES NOT RIDING W ME..
Carlos
OUR PROMISE
Our BBF dolls are patiently waiting to be ordered in Los Angeles. We offer great customer service experience if you run into any questions!
Secure Checkout
We accept all major credit cards and Paypal to ensure a safe and SSL-encrypted payment process.
We work closely with our team to ensure a seamless shopping experience transaction.
Long-Lasting Vanilla Cake Batter Scent Cartridge


(Removable and Refillable!)
WATCH THE VIDEO
FEATURED ON
Join the Bobble Booty Club
Enter your E-Mail for Giveaways, Promotions and sales. Directly to your inbox.